A longitudinal study found that adolescents' lifestyles are linked to faster aging in adulthood. The study started with a baseline examination in a group of adolescents around the age of 15. 30 years later doctors examined the same individuals again. The researchers found that smokers, obese people and people with untreated emotional problems were aging faster than controls who did not have these problems. CNN discussed this study as well. A fourth condition, asthma was also included in the study. Indeed, adolescents who suffered from asthma in their mid-teens were not more biologically aged at age 45 when compared to controls who never had asthma. The authors concluded that treated asthma did not prematurely age a person. However, lifestyle habits like smoking, excessive weight and untreated mental illness contributed to accelerated aging.
Does having a healthy lifestyle lower your risk of developing medical conditions and diseases?
It must be remembered that anti-aging medicine is watching out for new treatments that can prolong life. However, this is not just one "breakthrough", but rather a number of factors that in combination lead to longevity.
Resveratrol
Resveratrol, the supplement from red grape skin can stimulate your mitochondria metabolism. Exercise more and regularly as this will also stimulate your mitochondria to multiply similar to the effects of PQQ, a supplement. I take 500 mg of resveratrol concentrate once daily.
Exercise regularly
The first thing to remember is that regular exercise will prevent about 50% of chronic diseases (diabetes, heart failure, arthritis). Consequently, this prolongs life: Lack of exercise is a major cause of chronic diseases.
Replacing missing hormones with bioidentical hormones
When you enter menopause or andropause replace missing hormones with bioidentical hormones. This will add 10–15 years of good life. This information comes from the anti-aging medicine circles and European studies of women on bioidentical hormone replacement. Here is a more conservative opinion from a US review: Counseling Postmenopausal Women about Bioidentical Hormones: Ten Discussion Points for Practicing Physicians.
Abandon sugar, starchy foods
Starchy foods (potatoes, pasta, rice, pastries and bread) and processed food accelerate aging. Avoid these foods for a healthier heart – Harvard Health. Many studies have confirmed that a Mediterranean diet is anti-inflammatory and prevents premature aging.
Are you deficient in human growth hormone?
Find out whether you are deficient in human growth hormone or not by taking an IGF-1 blood test. Dr. Hertoghe, an endocrinologist from Belgium said at various anti-aging conferences that HGH by itself prolongs life by about 15 to 20 years or more. I am deficient in HGH and I am injecting HGH myself regularly. My anti-aging physician orders my IGF-1 level three to four times per year to monitor the right dosage of HGH replacement. But it is crucial that the physician supervise the patient. This involves  giving the patient only minimal amounts of HGH, which keeps IGF-1 levels in the high normal range. This is also re-emphasized in this review: Growth Hormone and Aging: Updated Review. When you overdose HGH, you lose all of the beneficial effects that HGH replacement brings.
Fasting mimicking diet (FMD)
Fasting for Longevity: 9 Questions for Dr. Valter D. Longo. When you consume only 500 to 600 calories daily for 5 days out of every month you are stimulating your telomeres (the caps on your chromosomes) to grow a little bit longer. Longer telomeres translate into longer life expectancy. In addition, your stem cells anywhere in your body also undergo stimulation. Here is more information: fasting mimicking diet for 5 days every month.
Lifestyle factors
It is best not to smoke. Keep your body mass index in the 21.0 to 22.0 range. Get enough sleep (7–8 hours every night). Use a form of relaxing exercise (yoga, self-hypnosis, meditation, Tai-Chi). This will keep the stress hormone cortisol under control; if it is constantly high from ongoing stress, it leads to premature deaths. The Science of STRESS – SLMA
Take key vitamins and minerals
When you take key vitamins and minerals every day you can add another 5 to 10 years of disease-free life to your life expectancy. Ray Schilling's answer to Is taking vitamin supplements helpful or quackery?
All of these factors taken together help you to not age prematurely. A healthy lifestyle elongates your telomeres, which prolongs your life without diseases. It also prevents heart attacks and strokes, which again prolongs your life. And a healthy lifestyle prevents Alzheimer's disease, so you can turn old and not have to worry about memory loss. I cannot overemphasize how important a healthy lifestyle is!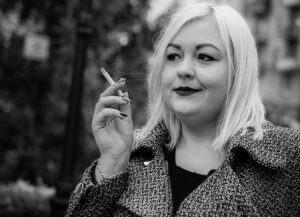 Conclusion 
As summarized above, a recent study going on for about 30 years showed that premature biological aging occurs in adolescents who smoked, were obese or had untreated mental illness. On the other hand, treated asthmatics did not show this biological aging effect. I summarized what factors contribute to slowing down aging. It is a combination of proper diet, regular exercise, hormone replacement as you age and taking some supplements. One key to slower aging is to be aware of how important a healthy lifestyle is for you.
The section about having a healthy lifestyle was published previously here: Ray Schilling's answer to What are the most exciting breakthroughs in longevity research?
Incoming search terms: